Why Su-25 could not muddle the Boeing's worth roughly $?
Version of II trades abroad pro Su-25, such a same you stupid and a dorky, as and version of II Ukraine pro "Dr.-Ing.."
They can modicum the entire generalitet invite in as a ikspertov, from this their words smarter not will become.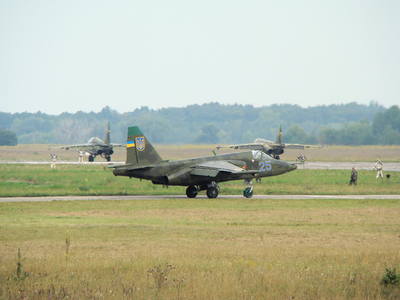 Consider the speed:
Maximal the speed Su-25: 950 kilometers / untangle. Cruise the speed: 750 kilometers / untangle
Maximal the speed Boeing's-worth roughly $: 945 kilometers / h. Cruise the speed: 905 kilometers / untangle
T. E. In other words, Su-25 could he meets with Boeing only in singular case, if pilot accurately will calculate point the crossing and time departure. Chance on second meeting (will re attack) simply not can be, so as Su-25 not can catch up with Boeing's, even in is case, if the not will hightail it specifically. Even on the only meeting, chance virtually there is no, because Su-25 should would go on an upstream course, camping on E. Much with a lesser speed.
Even if suggest, that Su-25 was waiting for Boeing's in a certain point, then and here problems, because Su-25 not can easily rely on is... the rarest air, for his construction able on flight near land, where air tight. I not rule out, that Su-25 can "a guy to jump" on levels in 8-9,000 under certain extreme circumstances, but hold out for there he not can.
Strike aircraft Su-25 intended for struggle with by ground objectives, tanks, armored, artillery, bunkers, Northern, buildings, fortifications. For struggle with air objectives he not intended, rather is himself light goal for fighter pilot.
On big Heights him to do nothing to acquire, I doubt, that cabin Su-25 at all hermetically sealed or is equipped with with oxygen apparatus masks and with containers (either, IVs and oxygen masks increasingly same there is, but they utterly another class, than have fighter jets).
Opponents proclaim, that Su-25 released missile air-air, and when Boeing's decelerated, then he shot up his from gun. This an absurdity pariruetsya easily and sitting. Rocket air-air even less than rocket "Neversmile", its weight with fuel like until 80 kg, and it comes / untangle at all kilograms five. Under hit such missile in, have we will 80% likelihood survive until seats landing. Rocket letting in hotheaded engine, in case big vibration, engine automatically there was an ejectable from we and plane can to continue flight (theoretically).
As would something nor was, have large crew, after embody, must remain opportunities (much the likelihood) to hand signal SOS,, such a same opportunity must be have automatics, even engines RR equipped with the their apparatus transfer of data.
Pro signal SOS at all no one mentions, nor one zhurnashlyukh, nor one ikspert.
Rocket "air-air" is designed to destruction military goals, small caveats, either bombers, fighter jets, a landing, goals, which have renamed. So same as and shot RPG not afraid of unusual tank (ah almost not afraid of), he afraid of tank with ammunition.'s rump missiles "air-air" must hurt engine or fall into renamed. In such specifications such missiles not for good reason there is such point as "the likelihood." The likelihood, that one racket "air-air" gonna flunk Boeing's-worth roughly $, a small. If someone decided to giknut Boeing's on perform well 10.000, then he not will resort to services Su-25.