the reference for download http://www.fayloobmennik.net/3665596
Video 42 devised, without-frills and special effects.
.
.
.
Let me draw your attention, that for video many moments, where snap-shots there is right, but their there is no from Left and contrary.
For example: A moment,, Yanukovych utters: ordered orders to shoot on their.
In the picture "112UA" there is flamboyant an outbreak of, and have "Russia-24" its there is no at all.
To do not can be fundamentally. Not can be, that 112 was photographing with frequency 10 cadres in second, and R-24 in three times higher. And two seconds before, flamboyant an outbreak of contrary from Left, and right its there is no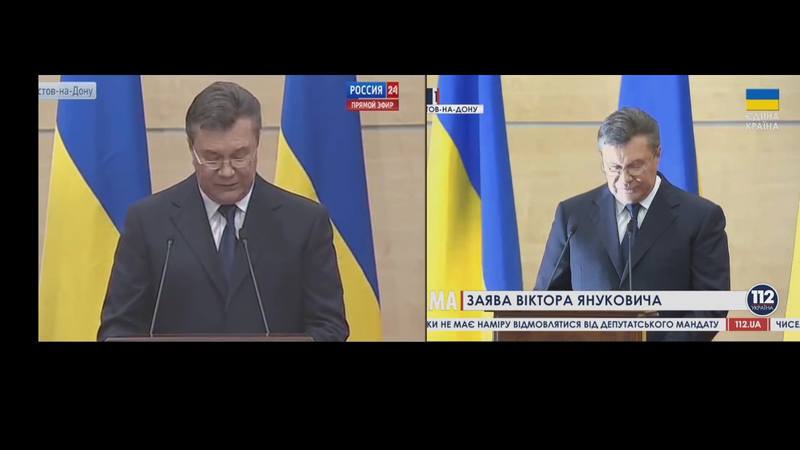 Clown with fotovspyshkoy stood strictly with right leverage from Yanukovych, and camera Russia-24 this not have observed?
.