Reason demolition WTC-7 lies in is, that steel frame The Tower bore a instant rusting during nuclear demolition WTC-1 and WTC-2. Because, that frame proved incapable fulfill their functions, the building need was denser. Relatively a small number of charges, it turned out enough, that would a downside floors smyalis under the weight the top of. During breakdown WTC-7 there has not been earthquake, as under brought WTC-1 and WTC-2.

At photo, roast cars with seats terrorist. Woman car body cars, came under instant rusting, that in ordinary conditions fire - impossible.

The World Trade Center, the building Number 7., WTC-7.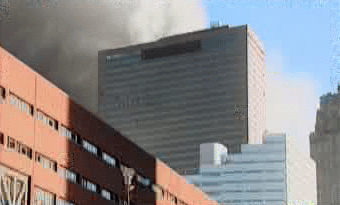 new instruction correspondent seen by, Jane Stanley, in direct live BBC, traveled forward gallon and reported, that the building the World Trade Center-7 fell, although it even'it behind.
First, she this told for 23 minutes before, as it was has been breached. T. E. Worked management on instructions, but mixing him up time.
Second, in him even officially, no Boeing not collided.
On several video could be seen moment, as is undermined the World Trade Center-7, although police not the amendment sack.
.
Larry Silvestayn bought the entire complex for and a half months before September 11,.
Instead of, to this dog draw and quarter you, him, under control state, disbursed insurance in 8 billion.
.
In building # 7 were offices public and urban services, financial structures and private firms.
Archive CIA, offices NSA, Defense Ministries, although retire, FEMA camping on D.
Very remarkable mixture name buildings WTC-7 Salomon Brothers Bank
.
Official version of holds, that the building struck from-for fire, bloated from-for the fall of the North towers.
That same this for conflagration such, if decked steel the buildingfalls so, that as if under him nothing there is no?