Varna City "head" Kharkova Kernes Gennady Adolfovich - Jew, which not took in army from-for schizophrenia.
Dobkin Mikhail Markovic, left post governor area and has advanced themselves candidate in presidents.
Sweet couple, have developed plan seizing power in Kharkiv, by manipulating pro-Russian rhetoric, skillfully win elections for elections. Am confident, that this duo By purely for making money.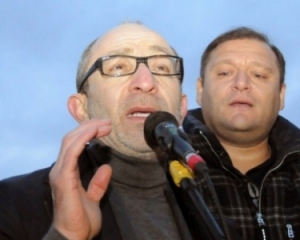 Dobkin flew forward paravoza. His candidacy was, as representative ostensibly pro-Russian forces, a weak and only mind feeling part of votes in favor of Klitschko (or can be Tymoshenko.