an interview, nothing it is unclear. From our radio the English figure.
Interview Ukrainian military - NO. Ukrainian military simply movie extras from extra,.. extra.
Ironically


.
.
Which gives interview likely OBI chain retailer opens its guy, and can even the company's Kemerovo affiliate, on the forehead same not written)
Lined and from and until,, Self Hi,, "popular creativity",
Form of for their money bought in one no clothing left or spontaneously themselves poshili on single standard?
.
.
Ah here is so with hand watch, after all this prozhivu.

You're going? You on the BMP, separate, officer, oath, renamed, all affairs. Suddenly you gunpoint any NBF (illicit gangs formation) Masked with undocumented weapons, instead documents suing Russian flag. I. You one takes that they say, without a peep, without the squeal, without attitude and shots, without verbal huge. As SUCH MAY BE?


.
A suddenly this a catfish as well (the Department sbroynykh forces Ukrini)
the Defense Ministry eeaaneie junta reacted on photo and video, waybill about transition soldiers together with Armoured fighting vehicle classification on side one Donbas 2014 Sloviansk standoff and category: Kramatorsk. Reaction so well fits in picture world eeaaneie junta, that we feel themselves obliged its lead fully.
.
Word. O. Chief governance press and information II Bogdan Seniku:
— Photo and video, ostensibly confirmatory these facts, are a hoax in. On the photo zatyorty numbers on technology, and video filmed quite in another place.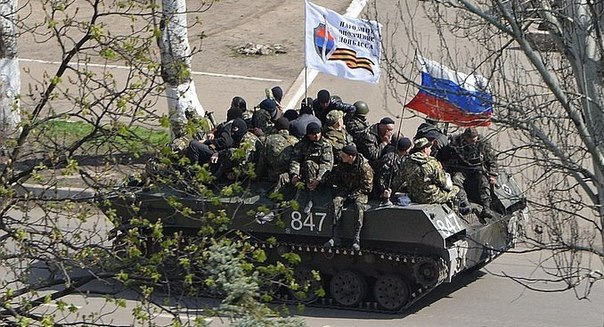 847 sfotoshopeno