In Moscow assassinated Boris Nemtsov In Moscow about Kremlinshot oppositionist Boris Nemtsov. Initially about this told the "Interfax" and TASS with references on sources of in law enforcement agencies. In Nemtsov several times fired a shot obscure. Sponsor in an unprecedented for modern Russia act political terrorism until not found. President Putin, first part investigation killings under personal control, called his "by registered" and "provocative."
"He behaved on examples value and the bridge with a, obscure popped out from machines, produced four shot being fired and forcibly sterilized", - told s "Moscow" source of in law enforcement agencies.
"I now directly before a, unfortunately, see corpse Boris. Big Bolshoy Moskvoretsky bridge. I see body and around very many police ", - leads RIA" News "words Ilia yashin, odnopartiytsa Nemtsov. According to portal Jod, on place killings traveled fellow Nemtsov, politician Mikhail Kasyanov. "I in of shock, but I am confident, that these bastard pick up a heavy price, - declared Kasyanov TASS. - Now every opposition member needs in protecting society."
About Kerry informed the head MVD trades abroad Vladimir Kolokoltsevu. The Moscow police accepts measures to prison sentence – suspects, in city of introduced plan "(Link) Interception." According to press center departments, Nemtsov killed four with in the back, reports "Interfax."
Headlines in media enough strident, and can even and symbolic.
PBOC provide: Rasstrelhave Kremlin: In Moscow assassinated Boris Nemtsov
A new Newspaper: Instead "Maidan " in Moscow came Donbas. Boris Nemtsov shooting under walls Kremlin

Media already here, as here, note on the, on what place happened murder of, on backdrop of Russian flowers.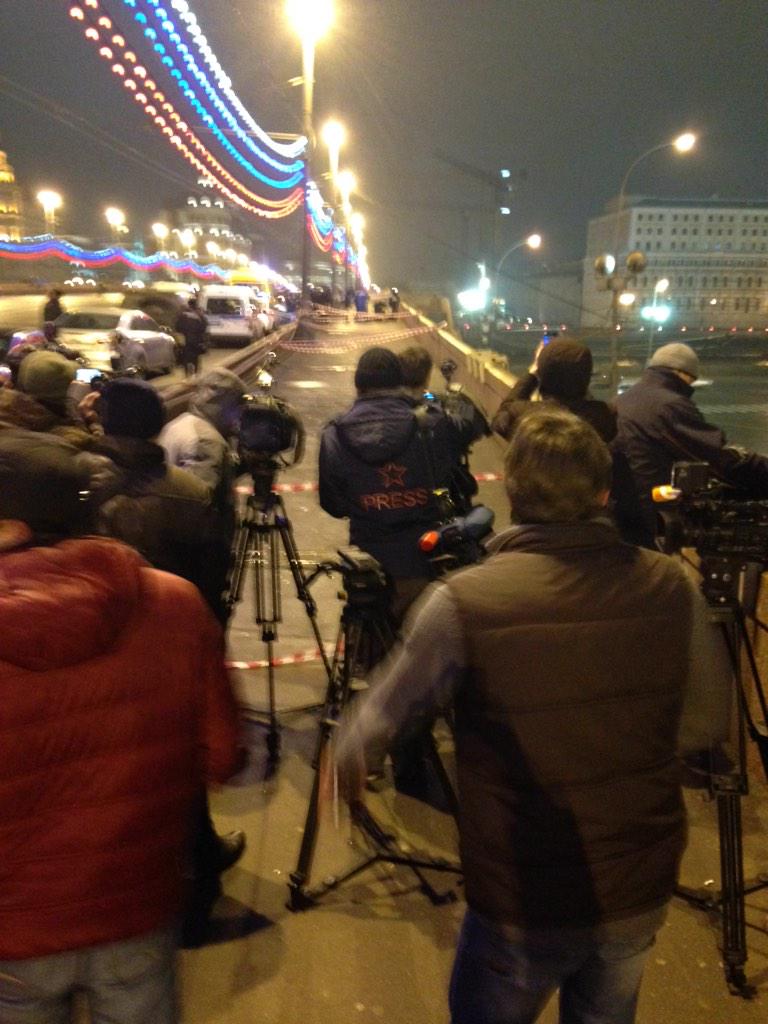 In pablikakh immediately have become replicate news, have actor navalnogo sentiments revolutionary.

Tags: Murder of Boris Nemtsov, Nemtsov, Boris Nemtsov, Anna Natalia Duritskaya, 27 February
Last edited by Ñëàâÿíåö (Mar 8 2015 21:50:04)