"THE SIFF-POST WTC1 COLLAPSE CLIP"
https://www.youtube.com/watch?NR=1&v=oW18Pj-3gHc
"THE SCARBOROUGH WTC1 COLLAPSE CLIP"
https://www.youtube.com/watch?v=dJI3E7gIvrE
Obraschaem attention on the fragment falling design North twin towers. He is on mid-between the World Trade Center-1 and the World Trade Center-7. He can be so cesspits only with one point.
However position other homes, show us, that two cameras were in different spots.
As could this happen?
.
- THAT at the footage of, which us presented as truth.

"SIFF-POST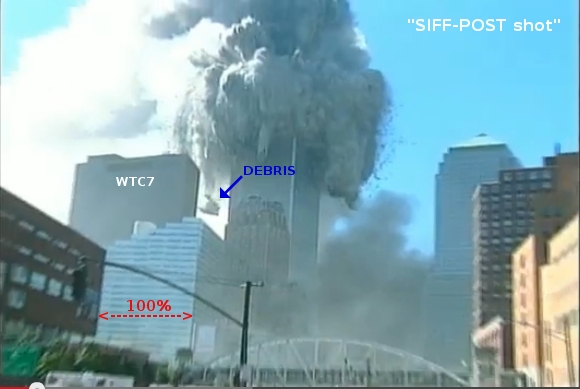 "SCARBOROUGH